Today JJ and I did a thermic sensory activity. In one container I heated some water in the microwave until it was hot. In reality it was only warm. I did not want to burn. In a second container I chilled some water with ice.


We then dyed the hot water red and the cold water blue and I let JJ alternate putting his hands in the hot and cold water. He loved to splash it around. I then gave him a whisk and he created some bubbles with soap flakes.
JJ then practiced transferring bubbles with a spoon from one container to the other. Then of course I just let him free play and dump bubbles everywhere and splash water.
We are linking up to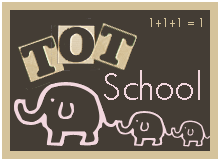 check out what other tots are doing this week.